I'm not sure about routing the steel brake lines, since I've never done that on a Corvair (yet). But as you will note, the information from the Clark's catalog pages does indicate that "SOME lines require removal of gas tank or rear suspension members".
Here are some tool tips that might help you with removing difficult brake line fittings.
When disconnecting steel brake lines, it is often best to use
flare nut wrenches
, as shown in the picture below. You cannot use a box-end wrench, because there is no way to get it over the brake line. Also, a standard box-end wrench is a 12-point design that grips only the corners of the fitting. A flare nut wrench, like a six-point socket, uses fewer flat surfaces that provide a better grip -- distributing the pressure more-evenly on the fitting surfaces. And a standard open-end wrench may slip and damage the flat sides of the brake line fitting. A flare-nut wrench provides the best-possible grip and is least-likely to round-off or damage the brake line fitting.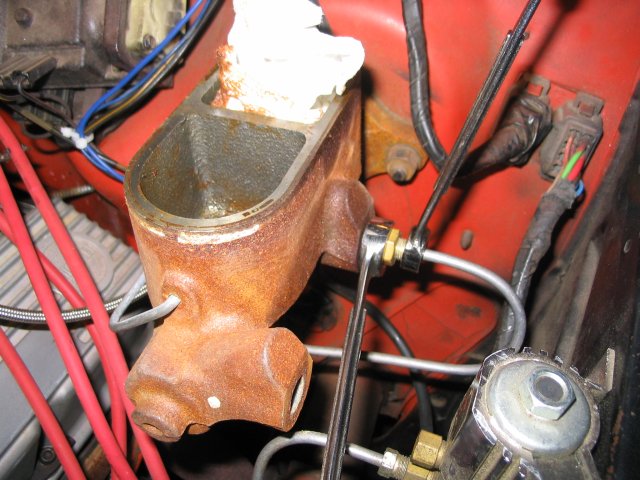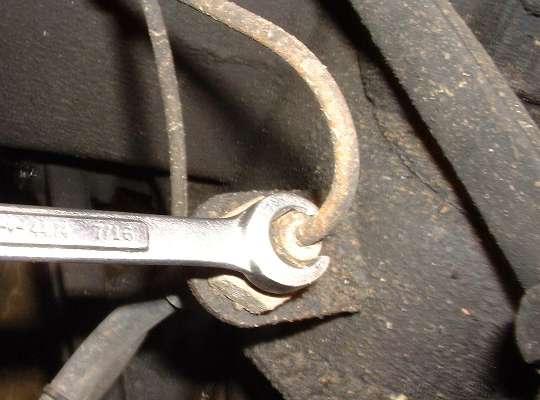 by azdave » Tue Jan 15, 2013 8:44 am

I've had great luck with removing nasty brake line fittings by using a Vise Grips Brand 7LW. They also work well when someone before you has buggered up the hex nut.

These come in three sizes but I use the 7LW the most. Around $12-$15

http://www.amazon.com/Vise-Grip-Locking ... B00004SBBD
========================================================================
Clark's Corvair Parts online catalog offers pre-bent brake lines starting on page 149, as follows...
http://www.corvair.com/user-cgi/catalog ... N&page=149
http://www.corvair.com/user-cgi/catalog ... N&page=150
To get pricing and ordering information, click on the URL above to go to the Web page. Then click on any part number for pricing and availability information.
========================================================================
Just in case you need the factory reference, I have attached the section of the
1965 Corvair Chassis Shop Manual
that pertains to brakes. The file is in standard
Adobe Reader
(.pdf) file format.