The grinding sound is present when the car is stationary! Not a wheel bearing or differential issue, I would think. Probably related to the continuously turning input shaft connected to the clutch disc? If you hold the clutch pedal to the floor with the engine running , the car parked, and the transmission in NEUTRAL, does the grinding noise stop? (Pressing the clutch pedal to the floor should disengage the clutch pressure plate so that the pressure plate and flywheel are spinning with the crankshaft, but the clutch disc and input shaft connected to the transmission is no longer rotating. If the grinding sound is coming from the transmission input spinning with the input shaft, that noise should stop with the clutch pedal to the floor. With the clutch disengaged, nothing in the transmission would be turning, since the input shaft is no longer turning.
If the grinding noise only occurs continuously with the input shaft being driven by the engine/engaged clutch disc, I would suspect a bad bearing assembly around the Clutch Gear/Clutch Gear Bearing inside the front of the transmission. But I've never worked inside a manual transmission, so perhaps someone with more experience in this area can suggest some possibilities. In any case, see the
Troubles and Remedies
chart below under the heading:
Noisy in Neutral with Engine Running
.
The Transmission INPUT SHAFT connects the engine crankshaft/clutch/clutch disc to the CLUTCH GEAR in the front of the transmission. That gear is always turning with the input shaft, which passes through the hollow MAINSHAFT to transfer engine power into the transmission.
The MAINSHAFT that sticks out of the rear of the transmission connects it to the differential, so that power passing through the transmission gear-set is transferred to the differential. In the differential the power changes direction 90 degrees to feed power to the rear axles.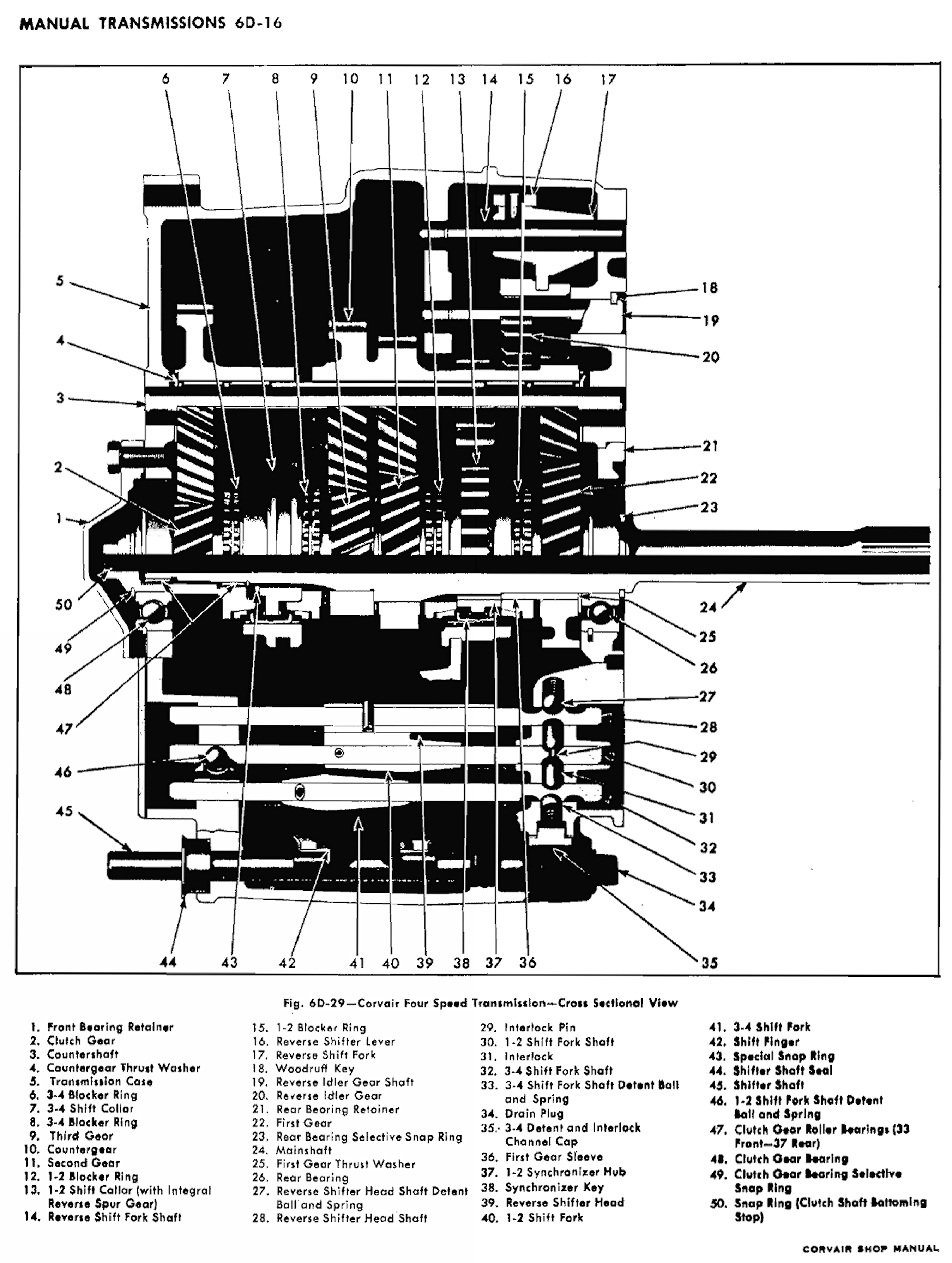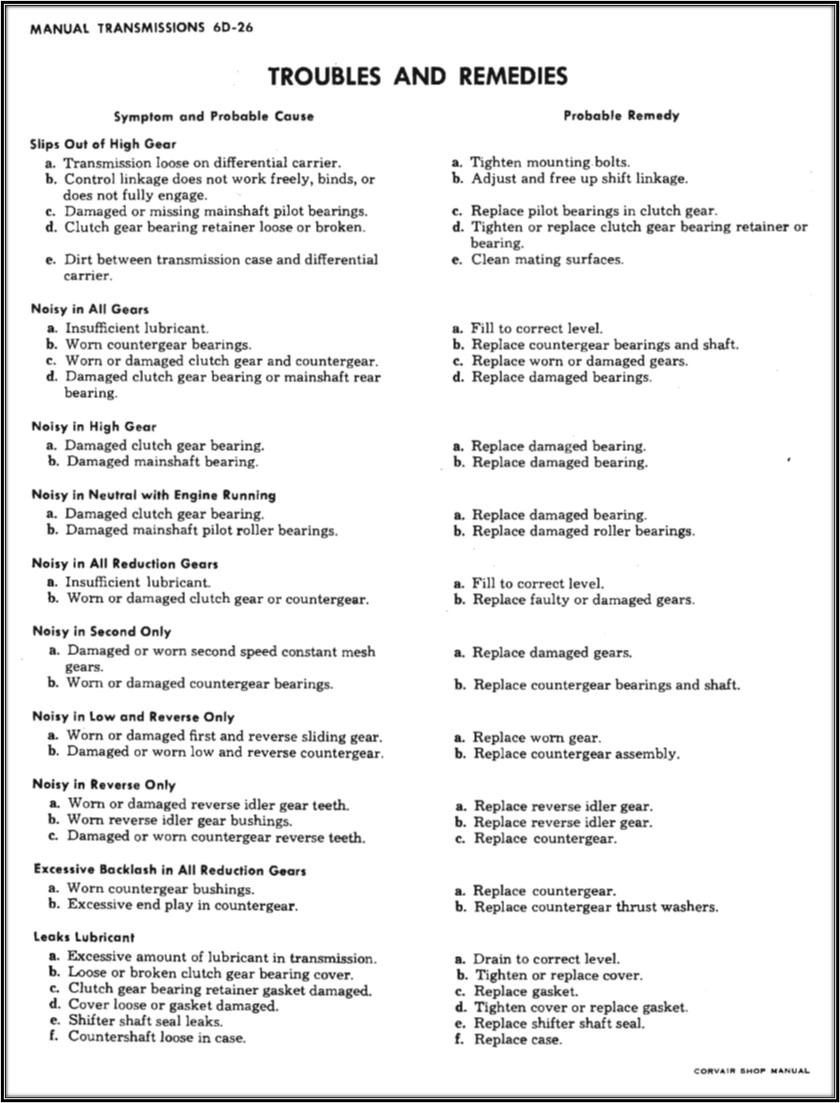 If the problem is an internal bearing around the clutch gear, you are probably looking at rebuilding or replacing the transmission, after lowering the powertrain (Engine and Transaxle) from the car.