The illustrations seen below are from the attached 1965 Corvair Assembly Manual - STEERING. This portion of the Assembly Manual may be helpful in assisting you with possibly correcting the installation in your car...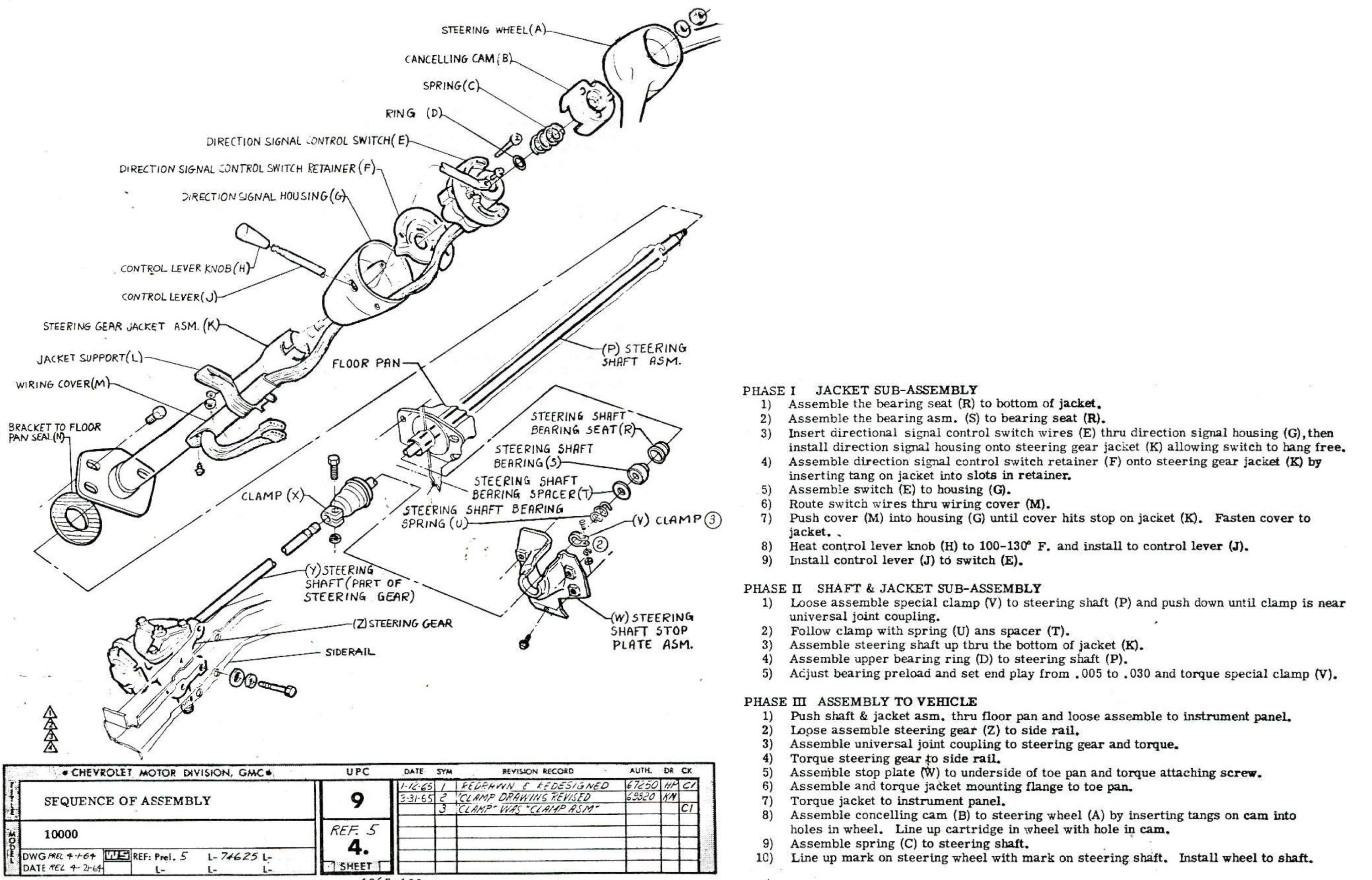 Left-click this image to enlarge for better viewing. Click a second time for maximum enlargement.
You can download the complete
1965 Assembly Manual
and many other technical publications at no cost using the following link...
COMMON AND USEFUL CORVAIR WEBSITES

viewtopic.php?f=225&t=6007