---
Epic fail


1963 Monza Spyder convertible
---
Corvair of the Month

Posts: 9603
Joined: Mon Aug 06, 2012 12:33 pm
Location: Lake Chatuge Hayesville, NC
Contact:
They seemed to catch their error on the Tee Shirt. But the website editors need some training...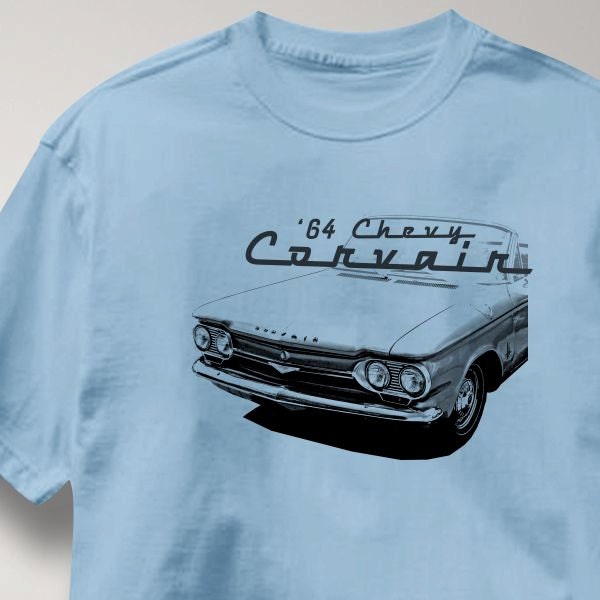 AxisTshirts
2,767 sales
5 out of 5 stars
Chevy Corvair 1965 Classic Chevrolet Car Auto T Shirt Tee Shirt


Mens Womens Ladies Youth Kids
$19.50
Another error...
The correct plural for "Man" is "Men", not "Mens", For "Woman" its "Women", not "Womens"
The correct possessive spelling of lady is lady's, if you are referring to one lady, or ladies' if you are referring to more than one lady owning the same object.
And what is the difference between a shirt for women, and one for ladies? Or a shirt for youth, and a shirt for kids?
Is the plural for youth... kids, or utes?

Maybe the advertisement should just say...
Men Women Kids
The advertisers must get paid by the word... MENS WOMENS LADIES YOUTH KIDS... even
T SHIRT and TEE SHIRT!


and ONE MORE THING... CONFUSING SIZE CHOICES....
What is the difference between "S Men's" and "Youth Small Men's", "M Men's" and
"Youth Medium Men's", etc. And where did the "WOMEN", or "LADIES" size offerings go? There aren't any!

Boy! I sure picked that one to pieces!


Brad Bodie
Lake Chatuge, North Carolina
1966 Corvair Corsa Convertible
---