Posts: 24
Joined: Wed Oct 13, 2010 12:51 pm
---
Corvair of the Month

Posts: 7610
Joined: Mon Aug 06, 2012 12:33 pm
Location: Lake Chatuge Hayesville, NC
Contact:

The car in this eBay listing appears to have originally been in 1964 Monza coupe (not a Spyder). If it had been a Spyder when manufactured the VIN number would start with the digits 40627… There was no difference between the suspension in a 1964 Spyder and that of a 1964 Monza. Both had a front stabilizer bar and a rear transverse leaf spring. It appears that all of the Spyder components, including the instrument panel and glovebox door, the engine, and the external body trim were all transferred from the original source. It may be that the original Spyder that contributed these components had too much damage to be repaired, so someone created a Spyder "clone" by transplanting everything that was needed to be a Spyder equivalent (with the exception of the VIN tag). There would be nothing on the body tag in 1964 that would indicate a turbocharged engine. There would be a tailpipe cut out in the body to allow for the correct exit of the Spyder muffler tailpipe. I cannot see in the photographs posted whether or not this cut out was duplicated when the clone was built. The engine does appear to be a 1964 turbocharged Spyder engine. It has the correct magnesium fan and a harmonic balancer. Since the suffix "YR" was found on all Spyder engines in 1962-1964, that engine serial number suffix would not confirm that this is 164 CI engine. A 1964 engine would have cylinder head casting numbers: 3819904, 3856636, 3856638, or 3886259. If those numbers do not appear on the cylinder heads the engine could conceivably be a 145 CI engine from a 1962 or 1963 Spyder.
If the body sheet-metal is in decent condition and the car turned out to be mechanically sound, it might be a good starting point for a restoration that would end with a complete Spyder clone in good condition. The only thing it would lack would be the correct VIN number. Considering that there were only 6480 Spyder coupes produced in 1964, this car might not be a bad acquisition that could produce an excellent driver's car that has all the attributes of a true Spyder. The VIN will always reveal that this example did not originate as a Spyder, but that nugget of information might not be a dealbreaker for a Corvair enthusiast who is more concerned with owning a good example of a turbocharged 1964 Corvair. The "buy it now" asking price of $3,750.00 does not seem to be unreasonable for a Spyder clone, if the condition of the body is decent and if the car turns out to be mechanically sound.
40927W207699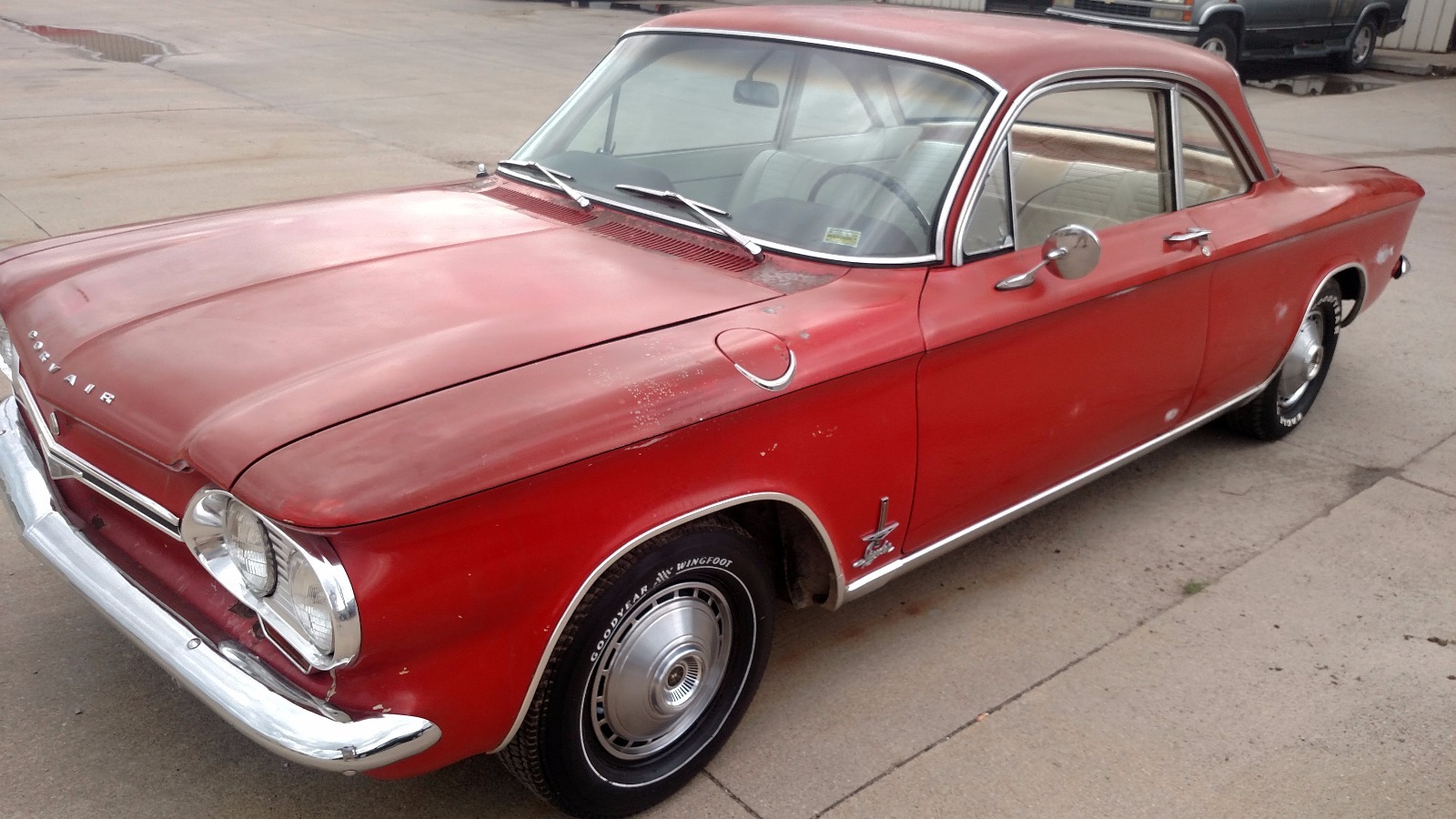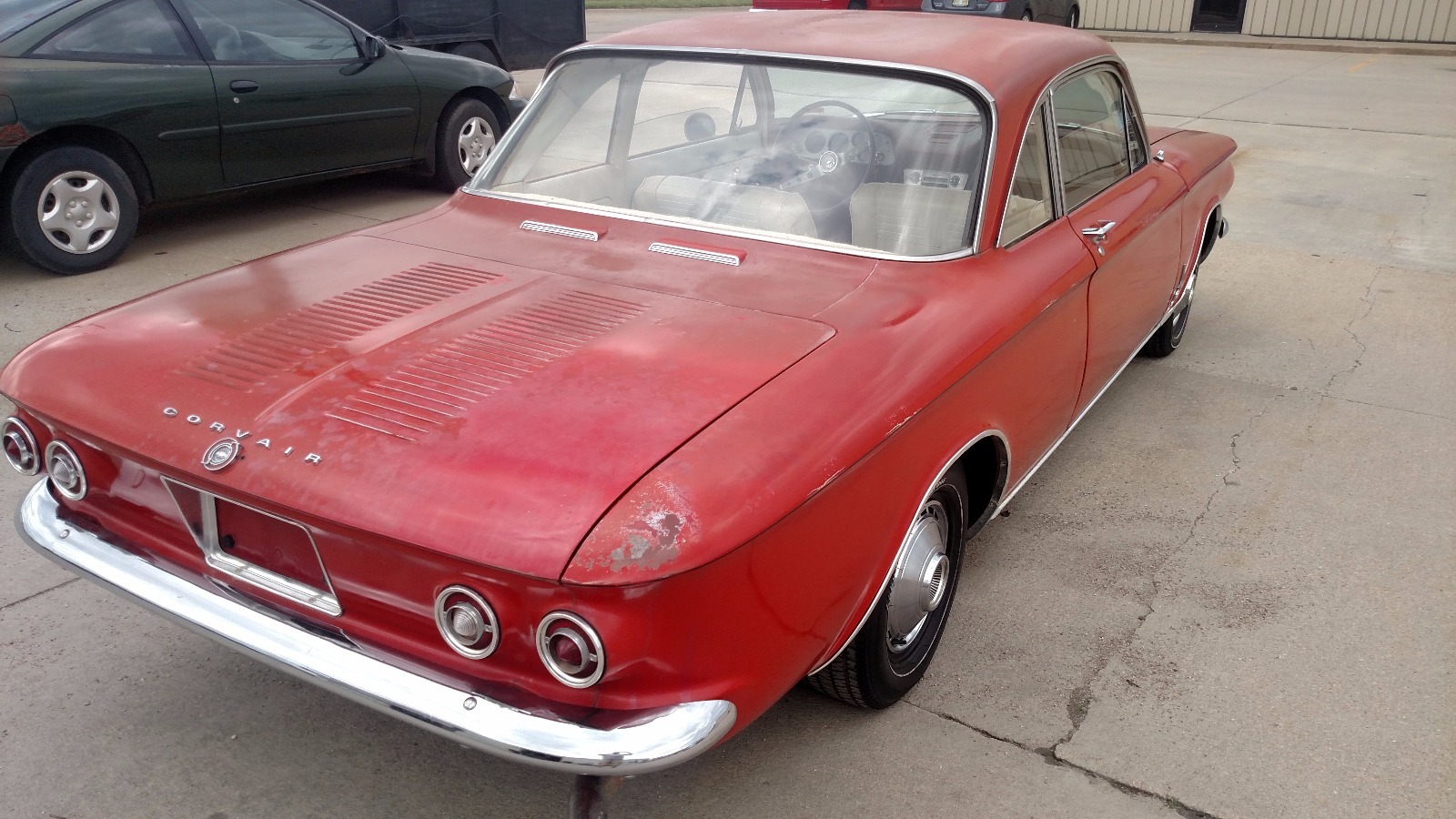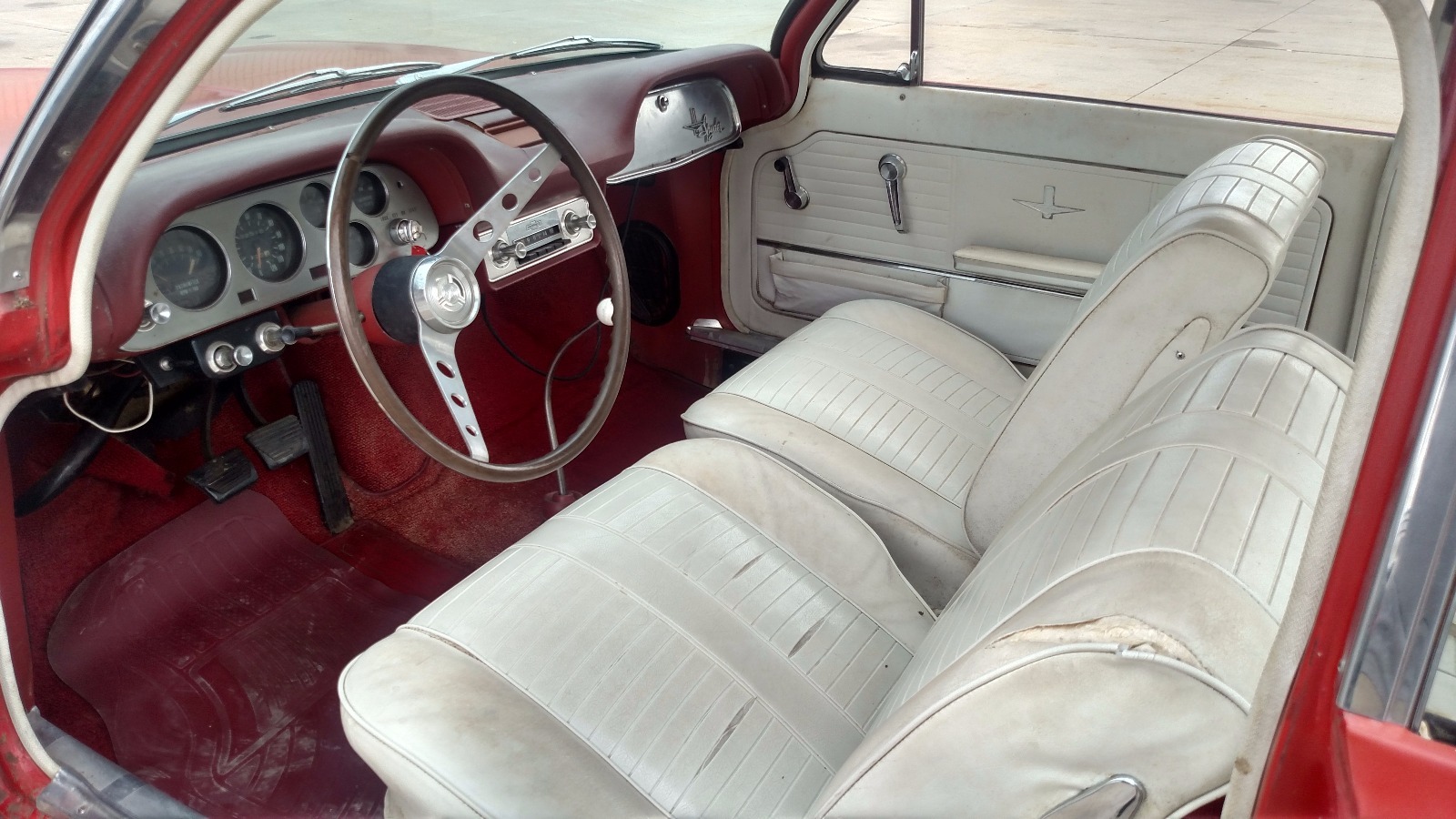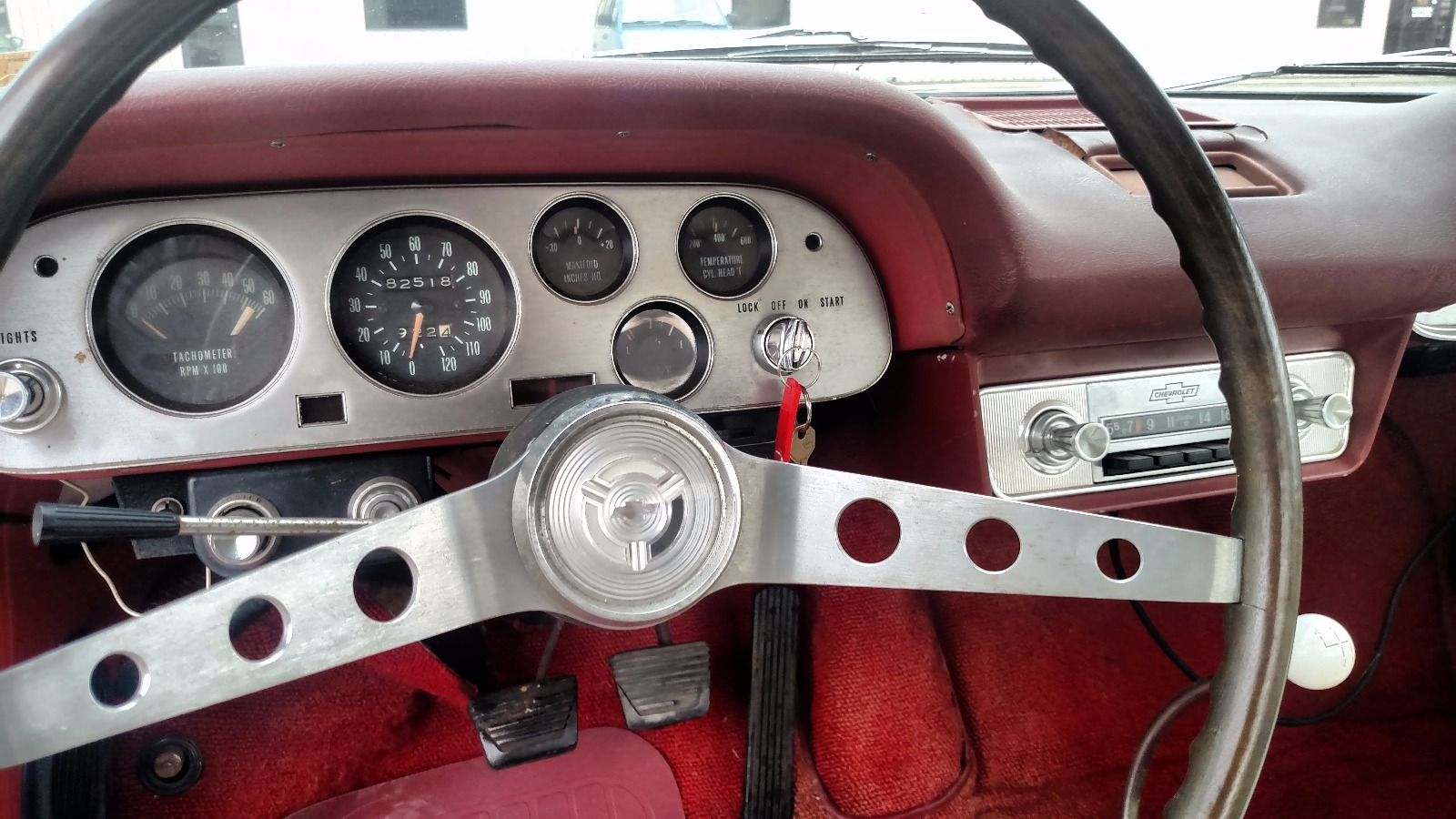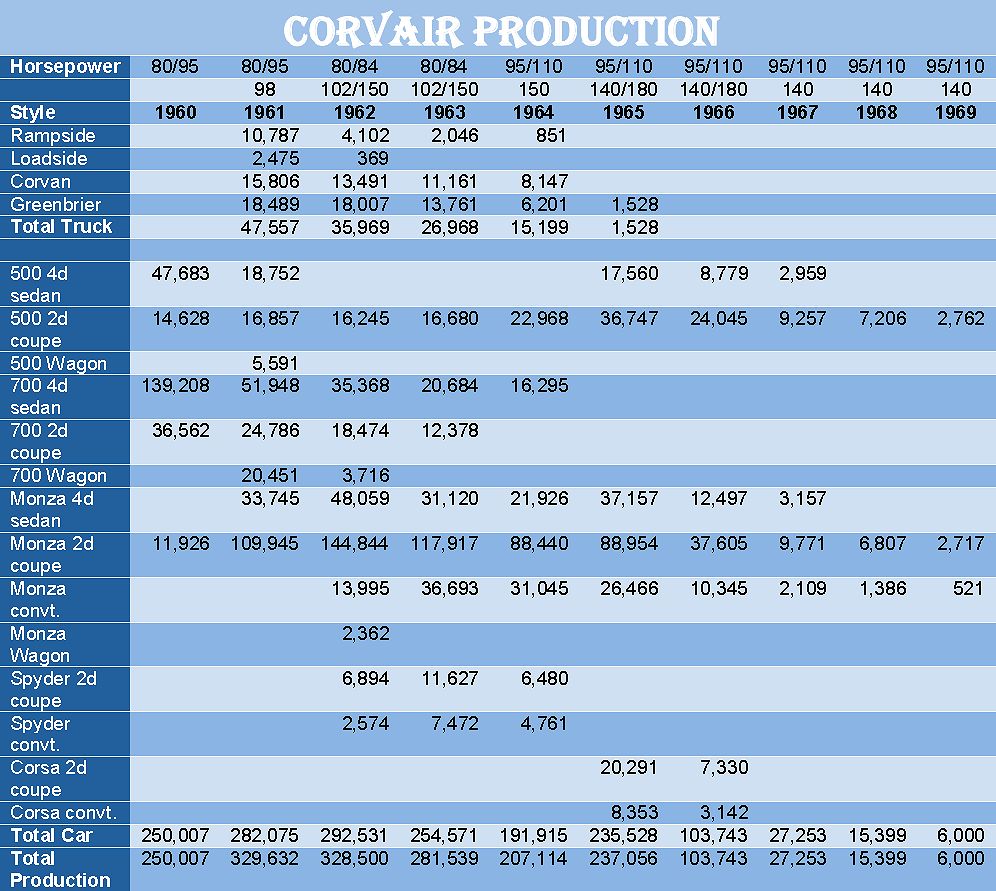 Brad Bodie
Lake Chatuge, North Carolina
1966 Corvair Corsa Convertible
---