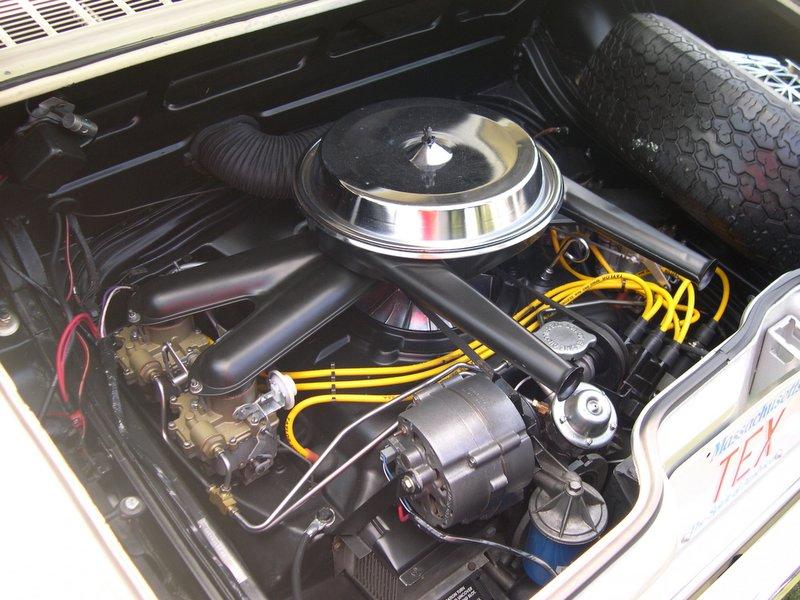 I suppose we must have faith in the GM engineers when they calculated the expected air volume that could pass through the 110 hp 2-carburetor, single exhaust engine vs. the 4 carburetor, dual exhaust (with larger exhaust manifold ports), and they blessed the 140 hp engine with more air cleaner snorkels. I also assume that the air cleaner canister is designed to keep the paper air filter element dry. Exposed air cleaner elements (as with custom chrome air filter units) are more subject to physical damage, and must be covered or removed when cleaning the engine.
Used Chrome air cleaner covers are available at Clark's...

http://www.corvair.com/user-cgi/catalog ... w_page=352
Part number CU349Z: USED-CHROME AIR CLEANER COVER-140-SOME RUST & PITS

Weight: 1 lbs 0 oz
Catalog Page(s): 352(18),U-11(18)(RM19)

Price: $ 38.00

And possibly at the Corvair Ranch...
If you need a good used parts source... you might contact the Corvair Ranch in Gettysburg Pennsylvania. They know a lot about parts substitutions, have a large inventory of used Corvair parts and may be able to help you. Recommend you give them a call to discuss your needs...

http://www.corvairranch.com/
1079 Bon-Ox Road, ​Gettysburg, ​PA. 17325 USA
​Phone: 717-624-2805

fax us by the same number... ask us to hook up the machine

Email: findit@theranch.today

Our hours are Monday thru Friday 9 to 5, Saturday 9 to 12 or contact us for an appointment.
Found one on eBay, like yours, but they want $199 plus $24.10 shipping!
Vintage 1960's Chevrolet Corvair Air Intake Dual Snorkel Air filter cleaner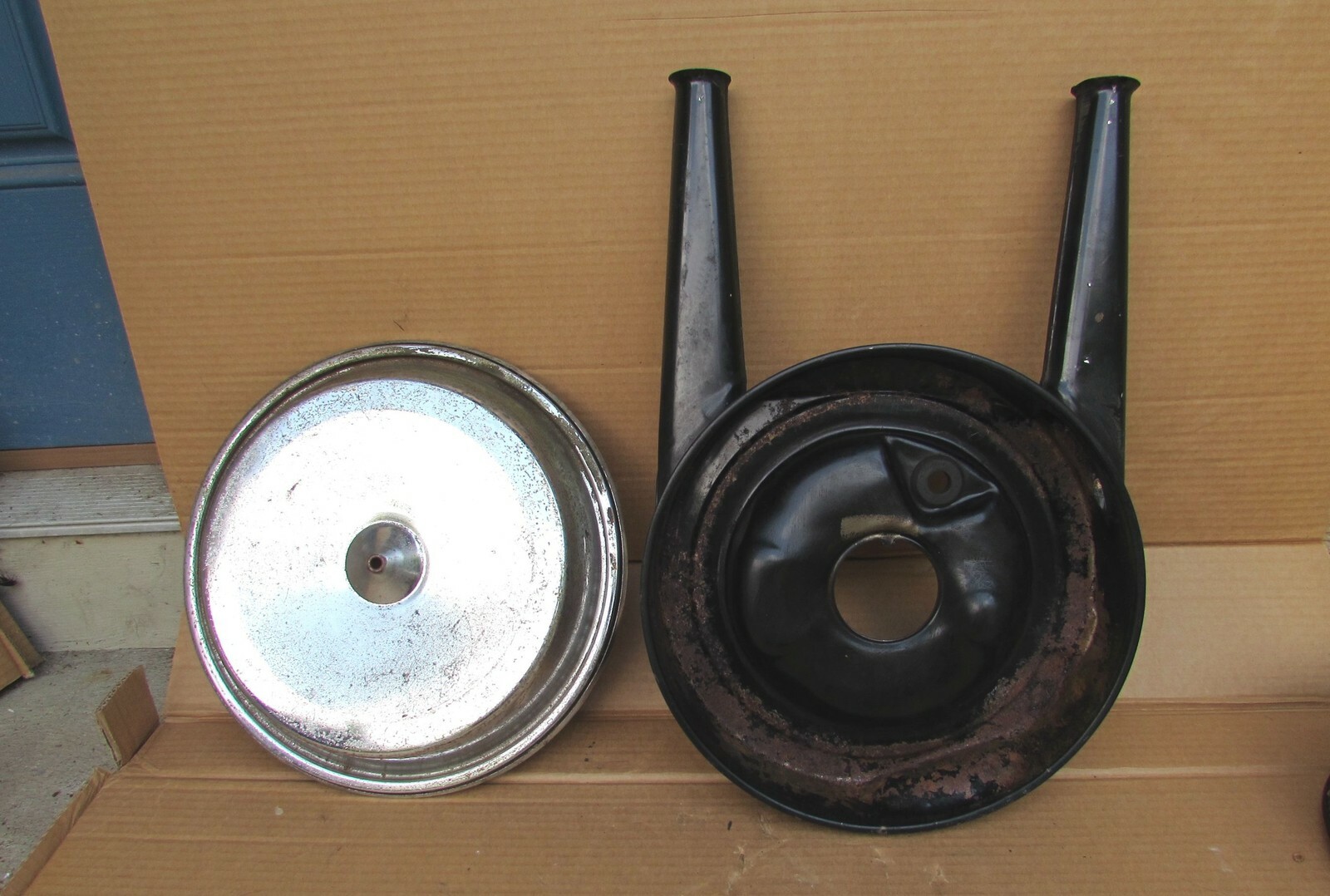 https://www.ebay.com/itm/Vintage-1960s- ... SwxM1dUyLf
eBay item number:303252410501