There is a large multi-connector in the Late Model engine compartment that can be a source of wiring problems. It is on the driver's side, below the voltage regulator. Even if the two halves of the plastic shell appear to be tightly pressed together, the metal connector pins inside can become deformed or corroded. You might have disturbed the connector while working around it when you replaced the battery. Also the thin wire from the positive battery terminal provides power for most of the car chassis components. Make sure it and all of its connections are OK. On the Ground side of the battery, there should be two ground connections. The thick cable provides a direct ground return from the engine, and the thin wire provides chassis ground for most of the rest of the car. It should be bolted to the car chassis.

The wire color codes for the 1966 Corvair are somewhat different, but the wiring is basically the same as depicted here in these 1965 schematics.
If you trace the voltage path from the battery, you should be able to use a multimeter to discover how far the voltage is getting and where the disconnect is for the dashboard wiring harness. Are there any other items without power? Cigarette lighter? Horn? Turn Signals? Wipers? Heater Fan? Radio? Which items have power and which don't may provide clues in troubleshooting and fault isolation.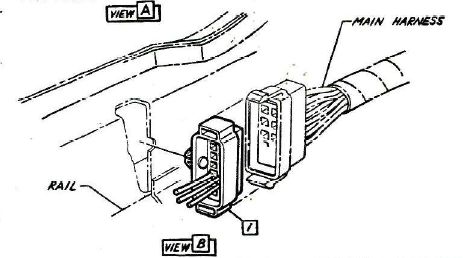 Left-click the image to enlarge it for better viewing or "Pan & Scan". Click a second time for maximum enlargement...
1965-1969 Corvair Engine Compartment Wiring Diagram (CORRECTED)
Dielectric-Tune-Up-Grease can sometimes improve the electrical connection in older metal connectors...
All rear circuits route through the engine compartment multi-connector (below the voltage regulator, near the firewall). The number of metal connector pins inside depend on the Corvair model year, ranging from 8-12 pins. This rear multi-connector is a common source of trouble, as it is subjected to age, vibration, heat, and moisture for many years. Even when the outer plastic shell halves appear to be tightly connected, the internal metal pins may not be providing good electrical connectivity, as they may be loose, dirty, corroded, or bent. https://www.amazon.com/Permatex-22058-D ... ric+grease

Permatex 22058 Dielectric Tune-Up Grease, 3 oz. Tube
CORVAIR COMBINED WIRING SCHEMATIC DIAGRAMS


viewtopic.php?f=225&t=12968