With the left side of the vehicle jacked up and on a jack stand (for safety), removal of the left-rear wheel gives good access to the starter.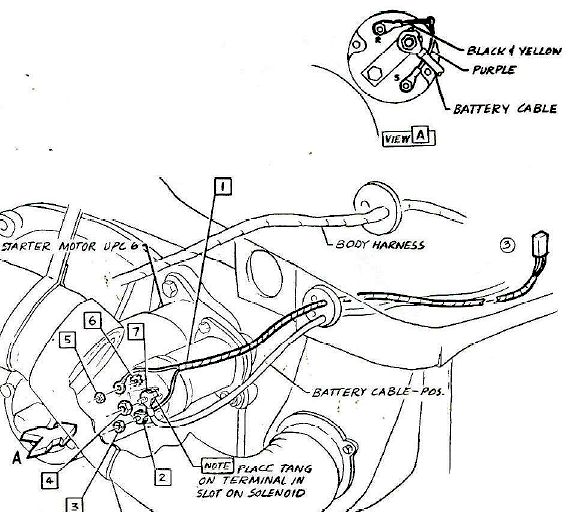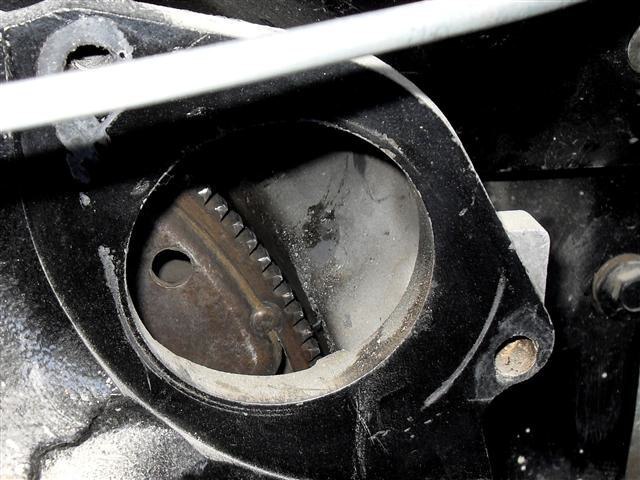 The use of a long socket extension bar will often permit the use of a larger breaker bar to loosen a stubborn upper bolt. A six-point socket will get a better "grab" on the bolt head than a 12-point socket.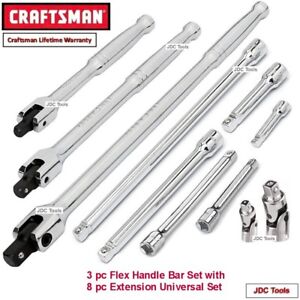 A Cautionary Tale...
Sometimes the "nose" of the starter housing will crack or fracture. If this occurs and you remove the bad starter to replace it, the broken piece can fall down into the clutch bell housing — where it can be difficult to retrieve. If you suspect a broken starter housing, try to use caution when exracting the starter from the engine. In 1980 I had a broken piece drop into the clutch bell housing on my 1965 Corvair. I ended up supporting the engine on a piece of plywood and a hydraulic floor jack. Then I had to loosen/remove the bolts that held the bell housing to the differential, so that I could separate the engine from the differential enough to permit the broken starter piece to drop out of the bottom of the bell housing.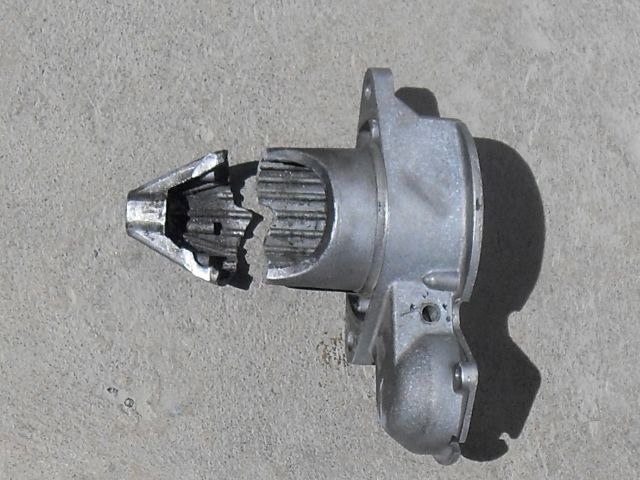 Part number C788A: 61-69 NON-GM STARTER NOSE-SOLENOID GKT= C1277,SOL SCREWS-C2262 (C788A NOT FOR 1960!)
Clark's Corvair Parts wrote:

If this breaks it is usually due to:

A bad ring gear on the pressure plate or torque converter.
A bad starter drive.

Weight: 1 lbs 2 oz
Catalog Page(s): 86(23)
Price:
1 - 1 $ 20.00