Need some Advice, just purchased 1966 Corsa, And I'm looking for what I might need to make My baby happy, i've currently got a full set of tools wrenches ,ratchets ,hammers , grinders , acetylene welding etc. Unfortunately I Got rid of my Jacks, Ramps ,timing light ,pressure gauges many years ago… What do I need to restart? any opinions are appreciated...
Jeff M. in Phoenix, AZ
1966 Corsa 140 4-speed
---
Oh, what are the best manuals I should pick up?
Jeff M. in Phoenix, AZ
1966 Corsa 140 4-speed
---
Plus, I won't be removing the engine transmission etc. just normal maintenance and enhancements
Jeff M. in Phoenix, AZ
1966 Corsa 140 4-speed
---
And this may be a silly question... can you still you get Corvair stuff at you local Chevy dealership ? Wiper blades and that kinda stuff.. or is a 1966 way beyond their typical stock...
Jeff M. in Phoenix, AZ
1966 Corsa 140 4-speed
---
Corvair parts are available from multiple sources: Clark's, eBay, RockAuto, NAPA, etc. etc.
Clark's Corvair Parts
http://www.corvair.com/
---
Corvair of the Month

Posts: 7609
Joined: Mon Aug 06, 2012 12:33 pm
Location: Lake Chatuge Hayesville, NC
Contact:
morevair wrote:...Unfortunately I Got rid of my Jacks, Ramps ,timing light ,pressure gauges many years ago… What do I need to restart?
what test equipment is required for older cars without computers

http://www.corvairforum.com/forum/viewt ... syn#p92065
A good service-station type hydraulic floor jack and a set of jack stands is important for working safely under your Corvair. Never rely on a scissors jack or hydraulic jack to support the car when you plan on working under it! Always use jack stands. The floor jack can also be useful for partially lowering the engine to gain maintenance access. Can also be useful when working on suspension components.
morevair wrote:... can you still you get Corvair stuff at you local Chevy dealership ? Wiper blades and that kinda stuff.. or is a 1966 way beyond their typical stock...
Preferred sources for Corvair support (ranked in order of preference and success rate)...
1. Corvair-Specific Specialty Vendors (great inventory, reproduction of critical components, excellent subject knowledge, etc.) See
Common and Useful Corvair Websites
link below. (TIP: To save on shipping costs, try to consolidate your Corvair needs into larger bulk orders to make a single, economical large shipment via UPS Ground, rather than multiple small shipments that add to your cost).
2. Local Auto Parts Stores. (common components like oil, brake fluid, wiper blades, light bulbs, ignition tune-up components, etc. Corvair-specific items are usually special order from central warehouse, not likely to be found in local inventory. Limited special order Corvair items in catalog database, essentially no knowledge about Corvairs, cataloged special order components may not be the correct item.
3. eBay and similar vendors. Used parts, some New Old Stock (NOS) items.
4. Chevrolet Dealer.
fuhgeddaboudit



I used to go to them for Corvair parts back in the 1960s.
morevair wrote:Oh, what are the best manuals I should pick up?
The link below will provide you with a list of useful websites that are Corvair-related. Some of the links will lead you to an extensive technical library that will allow you to download shop manuals and other technical references in
Adobe Reader
format at no cost. There is also a link that will help you to locate nearby CORSA (Corvair Society of America) club chapters. While the Corvair Forum can be very helpful as you work on your Corvair, having local friends and contacts in your region who are knowledgeable about the Corvair can also be very helpful. These family-friendly CORSA chapters often offer picnics, group scenic drives, technical training and assistance, car shows, and competition events that can greatly enhance your enjoyment of Corvair ownership. You will also find a list of essential Corvair parts suppliers. Clark's Corvair Parts is the biggest and oldest Corvair supplier in the world. You will find a link that can provide you with a series of videos that amount to a tour of the Clark's Corvair Parts facilities. I think you will be amazed at the quality of the reproduction components they offer — particularly the interior carpeting and re-upholstery items. Parts suppliers such as this truly make our Corvair hobby possible.
Common and Useful Corvair Websites

http://www.corvairforum.com/forum/viewt ... 225&t=6007
Books and reference publications in hard copy: See online catalog pages 243A - 252.

http://www.corvair.com/user-cgi/catalog ... graygo.y=0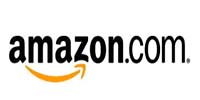 Amazon.com (possibly other Internet searches for book vendors).

https://www.amazon.com/s/ref=nb_sb_noss ... vair+books
bbodie52 wrote:

STEVEH wrote:...but I also feel that If we take our consumables orders to them only, our local FLAPS will continue to drop parts from their stocked parts list...

I would be much-more concerned about keeping the Corvair specialty vendor's small businesses financially healthy. We are their only customers and if their customer support base weakens the Corvair suppliers may become extinct. The income from our purchases also helps to provide them with enough financial support so that they can reinvest in inventory and reproduction parts.

Mail order may be slightly more inconvenient than a local purchase, but most FLAPS are unlikely to maintain Corvair-specific parts on their local shelves. Many items that they may list in their catalog databases are likely to be stored in a central warehouse -- which makes a shipping delay a part of the purchase.

Better to buy from Clark's and other Corvair specialists to provide them with consistent customer support. If the local FLAPS fails to maintain a local Corvair inventory due to a lack of demand, the impact on a Corvair owner is negligible. But what would we do if Clark's Corvair Parts went out of business???

That would be a global disaster!!
On the Clark's online catalog, click on any part number to display pricing and availability information. The paper catalog comes with separate price sheets.

Most counter employees at NAPA or other local stores seldom even know what a Corvair is. The sum total of their research consists of their own online catalog, and often errors creep into those catalog databases. You can always call or email Clark's for clarification, and will likely get a knowledgeable answer from someone who works with Corvairs and Corvair owners around the world every day.

I always encourage Corvair owners to support Clark's or other Corvair specialty vendors. These vendors have only one customer... THE CORVAIR OWNER. Clark's especially offers a very wide range of replacement components that far exceeds anything NAPA or any other local auto parts store will ever offer. If all of the Corvair owners were to disappear from the face of the earth tomorrow, the local auto parts stores would never notice. But if Clark's Corvair Parts and the few other Corvair specialty vendors were to disappear tomorrow, most of the Corvairs on the planet would also begin to disappear quite rapidly!

We depend on Clark's Corvair Parts and the other Corvair vendors to help us to keep our Corvairs alive. They depend on us as customers to keep them alive. Keep this in mind when you go to the local auto parts store. You might find spark plugs, points and a rotor and cap (because they also fit other non-Corvair products). Some other parts, like some brake parts may also be in local store inventory... but many will be catalog items that require special order from central warehouses. And many, many items will not be in the local store's catalog at all!

Watch some of the Clark's Corvair Parts videos and take a virtual tour of their facilities. You will hear quite a lot about just what it takes find manufacturers and to contract with them to reproduce critical items. And watching the upholstery production video is amazing, when you see what it has taken to become a manufacturer of these critical components.

Clark's is a well-run small business that has been operating very well since 1973. Their business model could be taught in college to reveal just what it takes to become a successful, honest and well-run specialty parts vendor and manufacturer that survives more than 40 years supporting a car that was discontinued in 1969. I have been buying from Clark's since the 1970's and I don't even want to think about a world without them, so I hope they can survive for many decades to come.

I would like to encourage you to expand on your earlier posts and tell us more about yourself. If you can describe your personal assessment of your mechanical skills and abilities, that would help a lot. Members of the Corvair Forum love to be helpful in assisting other Corvair owners with technical support and advice, but it helps a lot if we have some understanding of your technical background and mechanical abilities, Corvair-related knowledge, etc. Helping us to know more about you will help us to write comments to you that are tailored to your needs and experience. Knowing your specific location is also useful, because knowing where you live can sometimes suggest possibilities.
Brad Bodie
Lake Chatuge, North Carolina
1966 Corvair Corsa Convertible
---
Thanks for the great information. As far as skills... no heavy stuff like engine re-builds... but if it bolts on the vehicle... Iv'e probably dealt with it... decent diagnostic skills... and can re-build carbs in my sleep... a favorite activity is going to Harbor Freight and looking at stuff I don't have (not the best quality but fun)... I live in Phoenix Arizona, summer temps 120, winter temp 70...
Jeff M. in Phoenix, AZ
1966 Corsa 140 4-speed
---
Corvair of the Month

Posts: 7609
Joined: Mon Aug 06, 2012 12:33 pm
Location: Lake Chatuge Hayesville, NC
Contact:
There is a well-established CORSA (Corvair Society of America) club chapter in Phoenix, and another in Tucson. Joining one of them and socializing with other like-minded Corvair aficionados can be a big plus in your Corvair hobby. Websites like the Corvair Forum are great, but face-to-face contact with local Corvair owners can be very helpful too, and can make your hobby much-more enjoyable.
Here is some contact information...

CORSA Chapter Locator - Cactus Corvair Club
Chapter ID: 850
Organization Name: Cactus Corvair Club
Club mailing address
Cactus Corvair Club
c/o Treas. Joe Lewis
5811 W Park Ave
CHANDLER AZ 85226
PRESIDENT: David Dean 480-251-7177
dr.dean@cox.net
​​
VICE PRESIDENT: Jim Johnson 480-495-2836
Newsletter Name:
Fanbelt Flyer
Sample Newsletter: Website:
http://www.cactuscorvairclub.com
We are the oldest continually active Corvair club in existence. Upon receiving a letter from Lou Grubb, general manager at Rudolph Chevrolet (now Lou Grubb Chevrolet), requesting all Corvair owners to form a club that would be sponsored by Chevrolet, the wheels were put into motion. At a lavish dinner meeting on October 2, 1963, 48 enthusiastic members approved a constitution chartering them as the "Cactus Corvair Club," and officers were installed with all the pomp and circumstance. For a number of years it was an uphill struggle as the other sports-car clubs in our Valley of the Sun were not quite sure this rear-engined gadget was a sports car, but as the club acquired a little polish and attempted greater and better events, we also acquired an excellent reputation as a sports-car club. As the appreciation and respect for the Corvair have grown over the years, car shows have become a big part of our yearly activities. Many shopping malls and parade organizers expect us to be regular participants in their annual displays and parades. In March of 1979, Cactus Corvair Club sponsored and presented the first annual All Chevy Day. This is the day for all Chevy enthusiasts to throw aside model preferences and just picnic, chat, and enjoy each other's cars and company. Attendance has doubled every year and now draws hundreds of old and new Chevys of all descriptions, making it one of the most popular annual car shows in the state of Arizona. Due to the closing of Lou Grubb Chevrolet / Power Chevrolet, the Cactus Corvair Club has moved to Thorobred Chevrolet in Chandler.

Meetings are held on the first Wednesday of each month (except for June, July and August when the club does not meet)
Location is at Earnhardt Chevrolet 2121 N. Arizona Ave - Chandler AZ 85225
Meetings start at 7PM. Driving a Corvair is encouraged but not required.
CORSA Chapter Locator - Tucson Corvair Association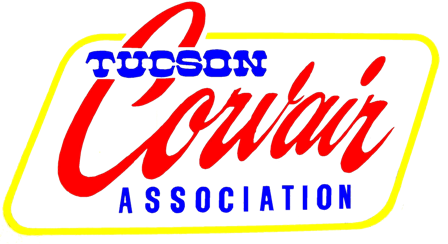 Chapter ID: 857
Organization Name: Tucson Corvair Association
Street Address (Primary): 4842 W Paseo De Las Colinas, Tucson, AZ 85745
President: Dave Lynch, Phone: 861-4348, eMail:
v_2davl@hotmail.com
Vice President: Mike Lake, Phone: 979-0310, eMail:
msl56@q.com
Treasurer: Allen Elvick, Phone: 883-4337, eMail:
amelvick@peoplepc.com
Newsletter Name:
Corvairsation
Website:
https://www.corvair.org/index.php?optio ... =605&gid=9
Facebook:
https://www.facebook.com/TucsonCorvair/?ref=profile
Brad Bodie
Lake Chatuge, North Carolina
1966 Corvair Corsa Convertible
---
Posts: 16
Joined: Wed Dec 09, 2009 4:58 pm
You need all the tools you disposed of, like you would to maintain any 60s vintage car.

1965 Shop manual and 1966 Supplement.

Bob Helt's books, especially carburetor specific one.

That's what is great about a Corvair, even engine overhauls are nut and bolt operations! Do it on the living room (ok, only if single....)
---
Posts: 2176
Joined: Sun Apr 18, 2010 2:36 pm
Location: Atlanta, GA
Contact:
If you want to maintain your Corvair the way many have been maintained you need mostly some duct tape, rubber bands, zip ties, rubber fuel hose, an assortment of screw thread and metric bolts (metric bolts work better in SAE holes ya know), and a good supply of oil to replace that which keeps coming out:)
Corvair guy since 1982. I have personally restored at least 20 Vairs, many of them restored ground up.
Currently working full time repairing Corvairs and restoring old cars.
https://www.facebook.com/tedsautorestoration/
Located in Snellville, Georgia
---
Corvair of the Month

Posts: 7609
Joined: Mon Aug 06, 2012 12:33 pm
Location: Lake Chatuge Hayesville, NC
Contact:
Brad Bodie
Lake Chatuge, North Carolina
1966 Corvair Corsa Convertible
---