hi - Im in discussion with a guy in Rhode Island who has a complete, non seized Corvair motor in his place of work: a junkyard. Apparently the motor has been stored inside for a number of years in a dry building. He wants $200 for it - knows zero about the engine. Where it came from, what car it was in, nothing. But he said the motor does turn, so its not seized. It looks to be a 110 motor but Im not sure. I asked him to give me the engine code, located by the oil filler tube. He said it says: gm3 3851864 gm. Any idea what this code translates out to? See pic of motor below. Thank you for any info you can provide!
---
The engine appears to be a 65-67 110 or 95 engine - powerglide bell housing. The "mystery code" is no mystery at all; it's the casting number for the oil filter / alternator adapter casting. Ask you friend to look 1" forward and 1" down. Clear that little area with the tip of a screwdriver and read the engine code.
'61 140 PG Rampside
'66 Rear Alum V8 4-dr
'60 Monza PG coupe (sold, sniff, sniff)
'66 Corsa Fitch Sprint Conv. (First car 1971, recently repurchased)
---
Corvair of the Month

Posts: 7609
Joined: Mon Aug 06, 2012 12:33 pm
Location: Lake Chatuge Hayesville, NC
Contact:
The part number you supplied is not the engine serial number. it is a part number from the oil filter/alternator adaptor casting component that is adjacent to where the serial number would be, as shown in the photo below.
I have included some images below that would provide additional clues about this engine, including cylinder head casting numbers and distributor numbers. The engine appears to be a 110 hp engine from a 1965-67 Corvair, based on the alternator, engine mount design, magnesium cooling fan, etc. The distributor number is a minor clue, since distributors can be easily swapped. There is no fuel return line on the fuel pump (added in 1968-69). The best clue is often the cylinder head casting number. If a harmonic balancer is present, that usually indicates a 164 CI engine rated at 110 hp or greater. A cast pulley would normally indicate a 95 hp engine.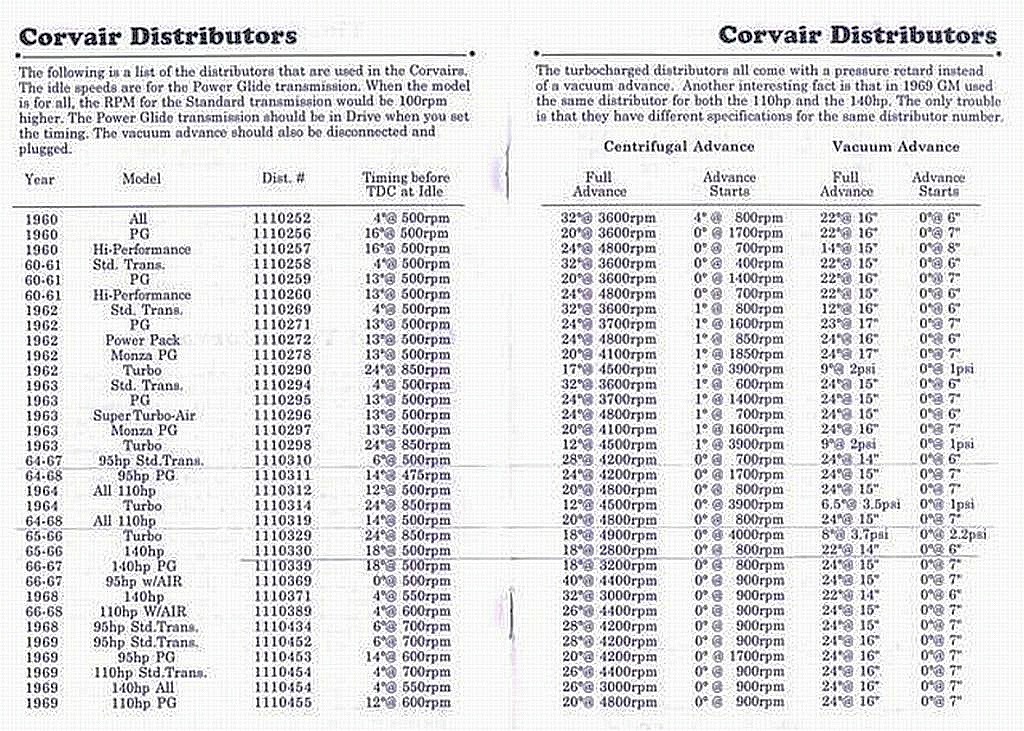 CYLINDER HEAD CASTING NUMBER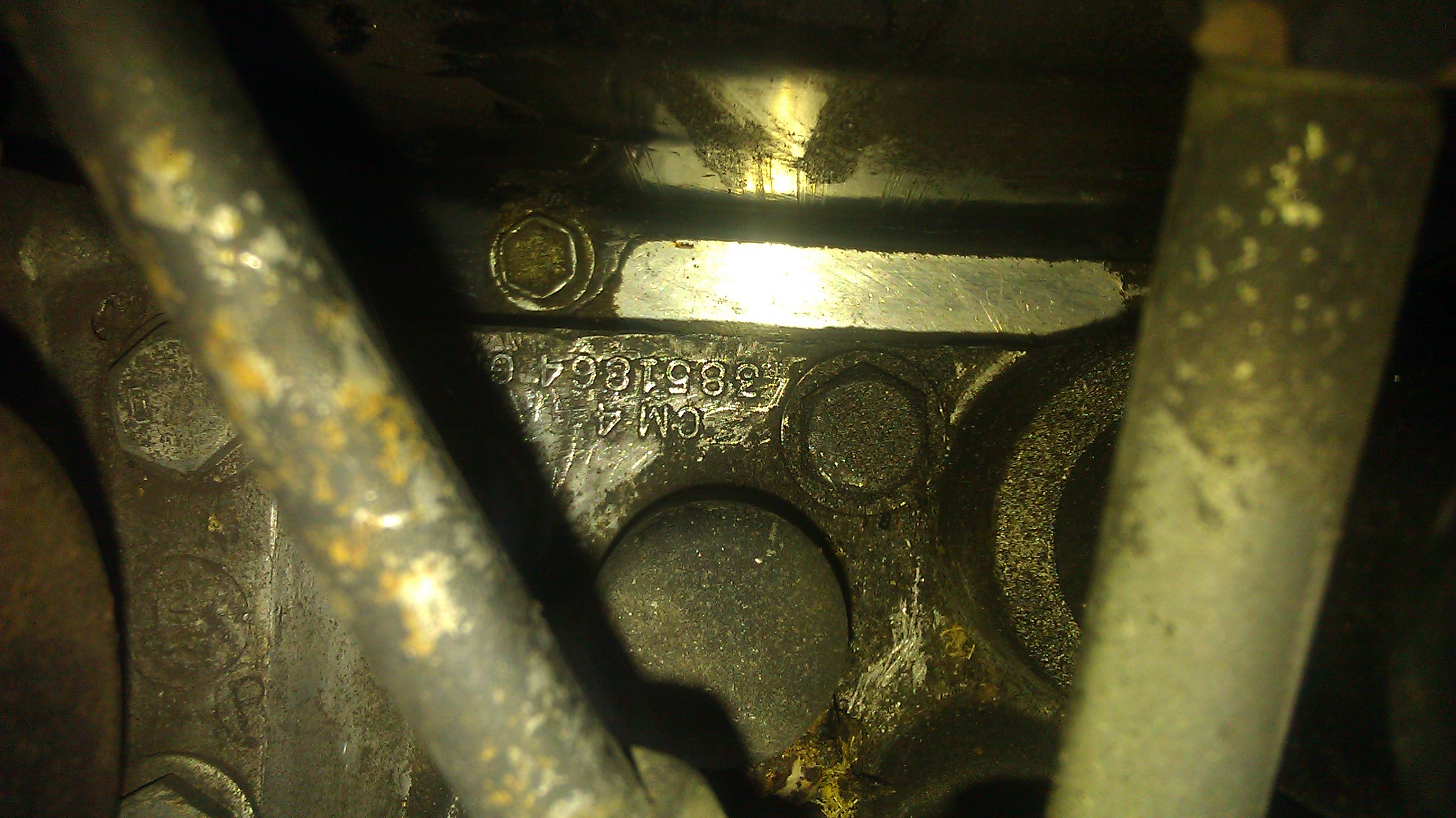 http://corvaircenter.com/phorum/read.ph ... 486,236489
Attachments

CORSA Corvair Technical Guide 1+2 - Corvair Code Numbers
(1.25 MiB) Downloaded 8 times
Brad Bodie
Lake Chatuge, North Carolina
1966 Corvair Corsa Convertible
---
I knew this would be a piece of cake for you guys to supply me with the correct info. Thank you so much!!
---