we are now down to the last 30 days of this undertaking. The engine is ready for the install. It turned out way better than I thought it would. Here it is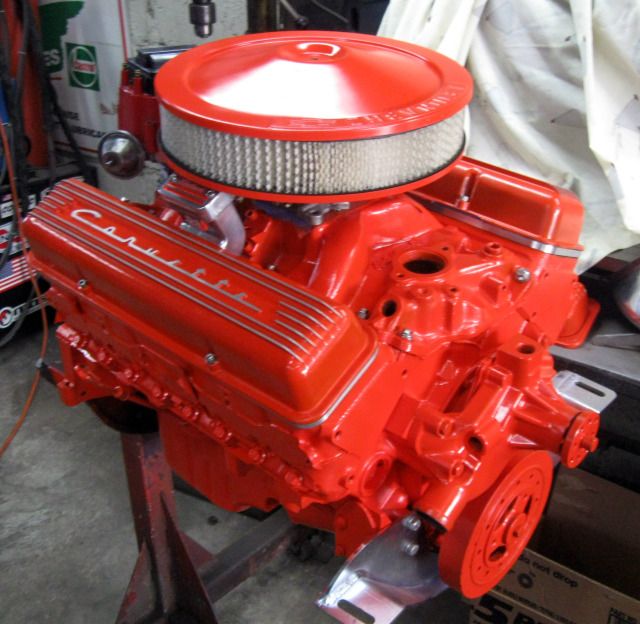 This engine is actually one of the center bolt valve cover engines. I found some adaptors that bolt to the head and allow older straight across valve covers to be used. That is the silver piece you can see under the valve cover.
I had a couple of people question the control arm mounts. These would be the gold colored rods with hiem joints that connect to the trailing arms. We finished welding those yesterday along with gussets. This is what the cross member mount looks like.
We also were welding up the motor mounts until we ran out of welding wire which brought the entire thing to a stop until Monday. Here you can see the alignment of the motor mounts and the control arm mounts on the cross member
More to follow later this week