When writing to a new member of the Corvair Forum for the first time, I usually try to provide some useful Internet links that I have found to be helpful when owning a Corvair. Here are some good Internet sources that I have found to be useful, and some additional links for Corvair-related information:
Having the proper reference materials – including the factory shop manual – is important. You can download all of these references at no cost onto your computer in Adobe Reader format from the links below. You can then read through the procedures and print the appropriate pages that you will need to refer to as you go through the procedure on your Corvair. Of course, you can also purchase hard copies of the shop manual from Clark's Corvair Parts or other sources. I hope you will find some useful references at these websites to add to your personal technical library.
Free Downloadable Corvair Shop Manuals, Parts Manuals, Service Manuals, etc.
Corvair Tech Pages Index

http://1969corvair.com/techpages/Corvai ... Index.html

Free Early Model Corvair Shop Manual & Other Useful Manuals

http://www.corvair.org/chapters/corvanatics/manuals.php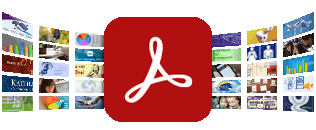 Adobe Reader - Free Utility for viewing files in Adobe Reader (.pdf) format...

https://get.adobe.com/reader/
Printed hard copies (and many other Corvair reference and technical books) can be purchased from Clark's Corvair Parts (Pages 243A-250)...


ORIGINAL SHOP MANUALS

https://ssl.corvair.com//user-cgi/catal ... w_page=244
CORVAIR ASSEMBLY MANUALS

https://ssl.corvair.com//user-cgi/catal ... _page=243B
Joining CORSA (Corvair Society of America) -- if you are not already a member -- and a local Corvair club chapter is another good way to see and to learn more about Corvairs. You might check out the CORSA chapter in your area. Contacting a local club and making Corvair-knowledgeable friends can often be a big help.

https://www.corvair.org/index.php/compo ... =9&reset=0
CORSA (Corvair Society of America) Chapter Locator
Locating a local CORSA chapter near you can be very helpful, and attending meetings, parties, Corvair shows, etc. can greatly add to the enjoyment of your Corvair
NOTE: Information on the CORSA Chapter Locator is generally badly out of date. Names, phone numbers, email addresses, etc. are often inaccurate. Your best bet is to find the nearest club chapter on the list, and then use the chapter website link to move on to the club website. Contact information on the actual club website is often much-more accurate and up to date!

https://www.corvair.org/index.php?optio ... crmSID=3_u


Clark's Corvair Parts

https://ssl.corvair.com//user-cgi/pages.cgi
CLARK'S CORVAIR PARTS TOUR — VIDEOS

viewtopic.php?f=81&t=6004&p=41108#p41108
Corvair 1

(Formerly Rafee Corvair)

http://www.corvair1.com/
California Corvair Parts

http://californiacorvairparts.com/
Mike's Corvair Parts

https://mikescorvairparts.com/shop/
Corvair Ranch
(New and Used Parts, Machine Shop, etc.)

http://www.corvairranch.com/
Morton's Classic Garage

https://www.facebook.com/mortonsclassicgarage/
Specializing in Corvair service and used parts of all Corvair types. Located in Nampa, Idaho.
Phone: (208) 861-7823
eMail:
mortonsclassicgarage@gmail.com