Howling Pilot Bushings How and Why!
by: Al Lacki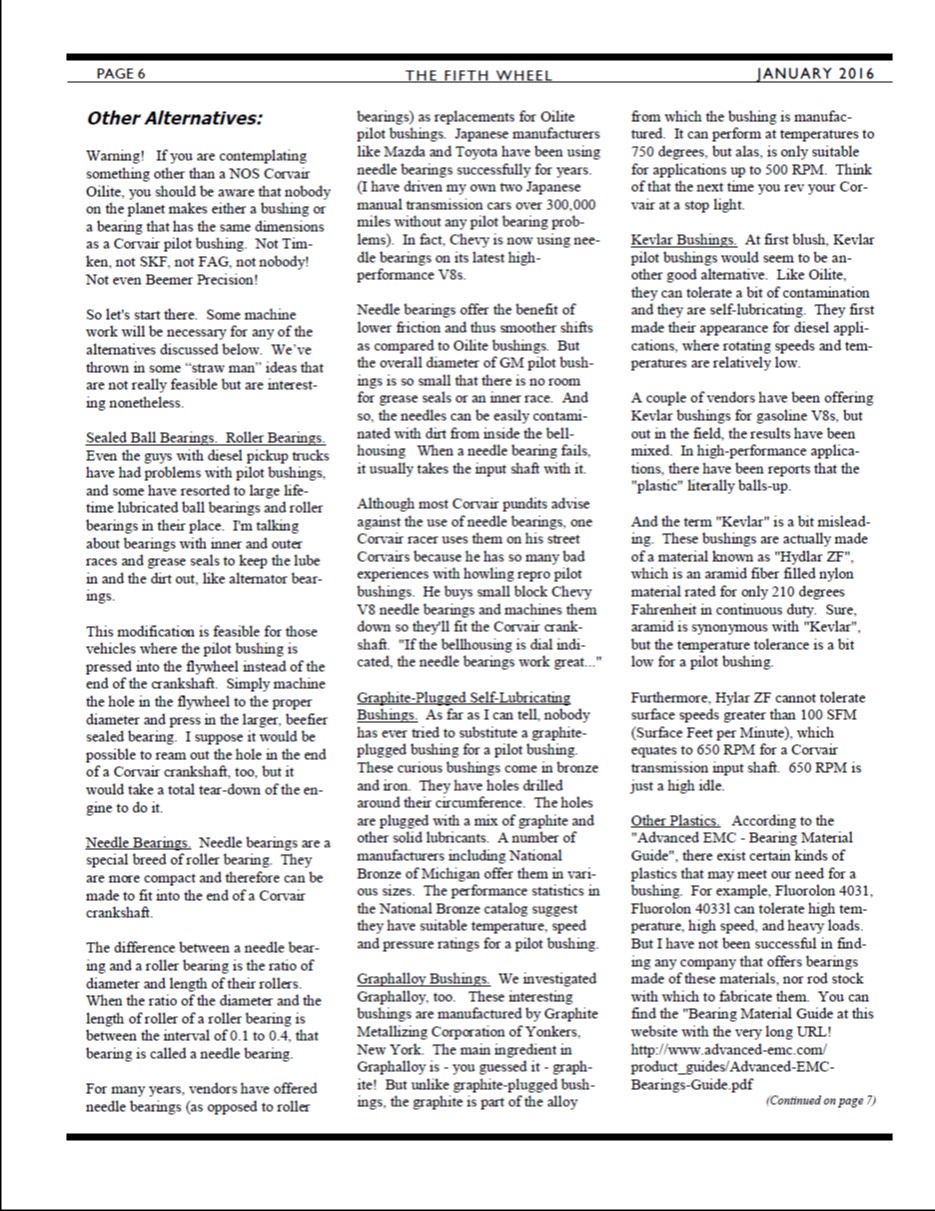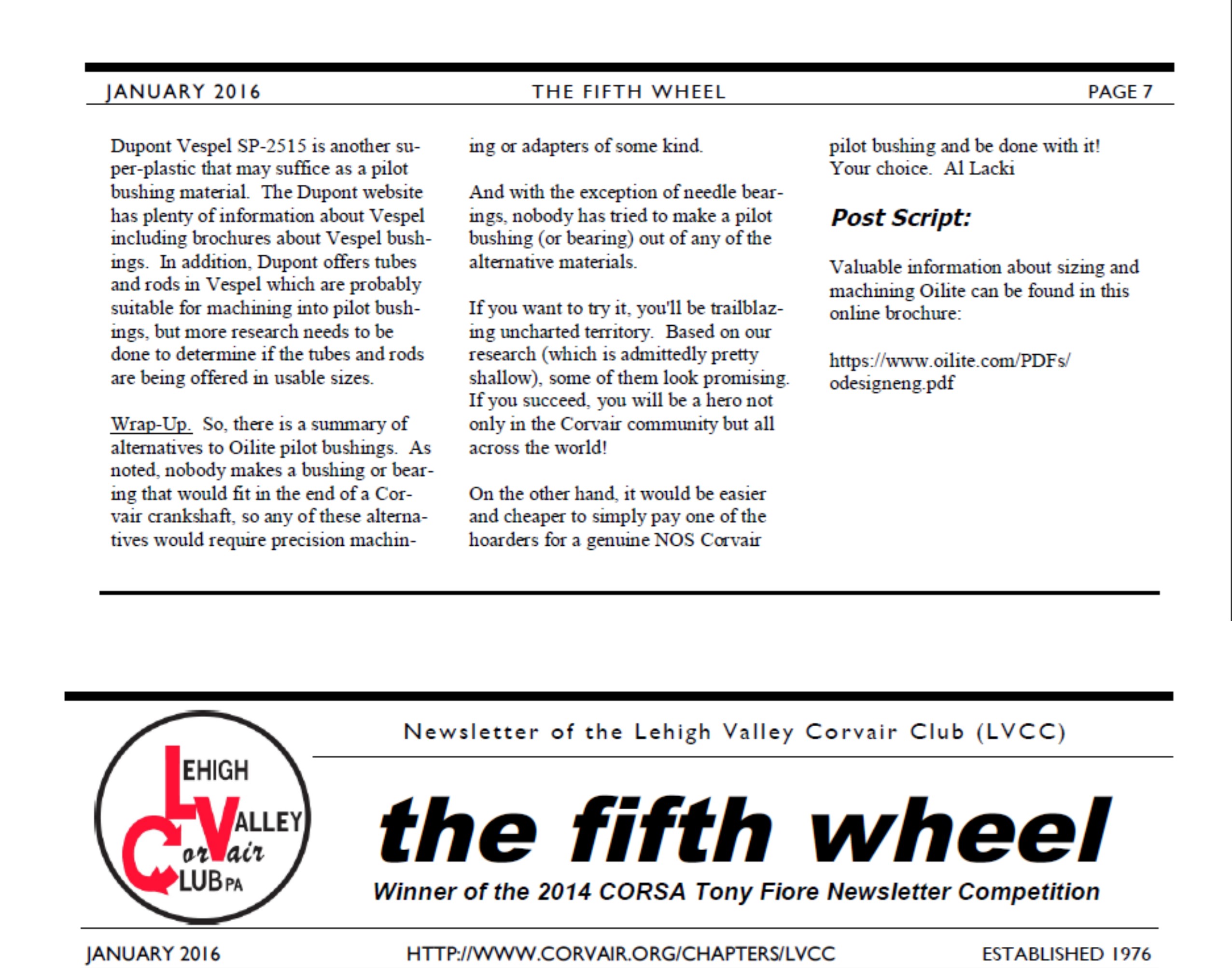 The Corvair transmission input shaft, which is probably not too busy when you have the engine separated from the transaxle, can simply be pulled out of the transaxle and inserted into the crankshaft pilot bushing to use as a clutch disc alignment tool (as shown in the photo on page 3 of the above LVCC newsletter article). When finished with the clutch installation, simply return it to is regular home.

Al Lacki wrote:And yet Corvair pilot bushings are such small things. According to my vernier caliper, the internal diameter is a tick over 15 millimeters [0.590551 in.], the outer diameter is a tick over 23 millimeters [0.905512 in.], and the length is three quarters of an inch.
Lisle 55500 Clutch Tool

https://www.amazon.com/Lisle-55500-Clut ... P1AWER57GR
Question:What are the eight pilot bearing sizes?
Answer:bushing sizes listed on the package are as follows:

.590

.612 .624 .668 .749 .786 .808 .984
Product description
Shaft and bushings provide an accurate fit for eight pilot bearing sizes and the tapered cone handles the rest.