I had a question. I pulled the driver side valve cover and sheet metal tonight. Gasket looked ok, an old cork one. There is a bracket with a round coil spring that mounts to the bottom of the valve body. It had one bolt in it however there's another hole that went completely through the aluminum. I posted a photo of the hole on my new member greet, it's upside down but that's the bracket and hole I'm talking about. I'm assuming that should have some sort of screw in it. Sorry, I don't have my manual yet only the supplement, so I can't look it up. Appreciate it...Steve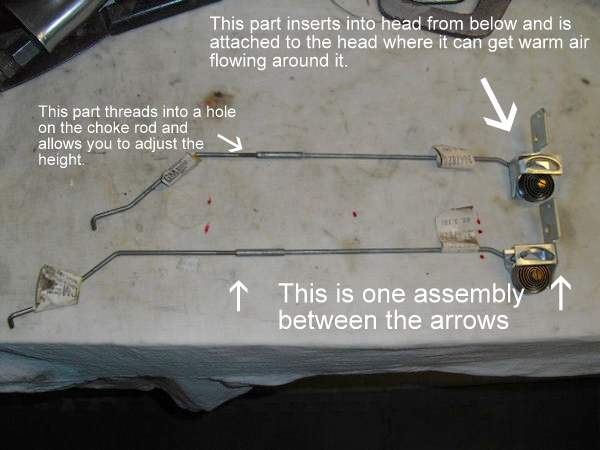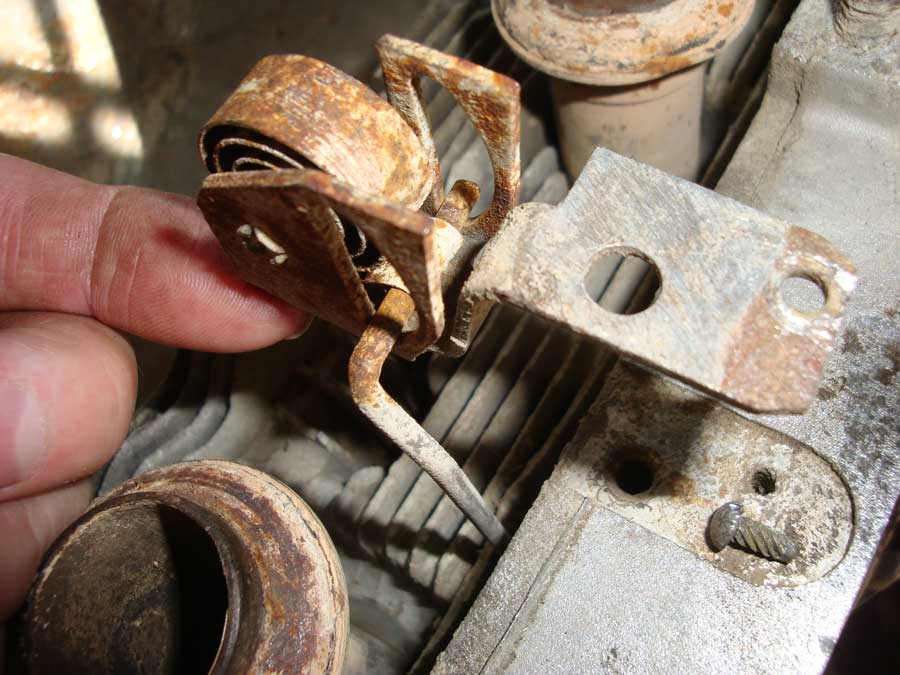 http://www.corvair.com/user-cgi/catalog ... ow_page=56
Automatic Choke Coil & Bracket : Attaches to the head. The bimetallic coils fatigue and do not respond as quickly or with as much force as when new. Your choke may not open or close as fully and as quickly as it should. These are exact replacements for 1964–69.
Part number C1168: AUTOMATIC CHOKE COIL/BRACKET-62-69,62-63 OWNER ALSO ORD C885 UPPER ROD,RETAINRS=C1168R

Weight: 0 lbs 6 oz
Catalog Page(s): 16,56(46)
Original Style Choke Coil Retainers: Set of 4 = 2 standard size and 2 oversize plus a drill for oversize and instructions. Hold coil to head.
Part number C1168R: ORIG STYLE CHOKE COIL RETAINERS SET/4 2 ORIGINAL, 2 OS & 1 DRILL BIT (1 SET/CAR)

Weight: 0 lbs 2 oz
Catalog Page(s): 56(46)
Price: $ 5.75