Welcome to the Corvair Forum!
Outcydaz wrote:Wed May 17, 2017 2:59 pm

Just saying hello. Excited to finally have a '63 spyder and looking forward to show it when its completed.
The term "when it is completed" bothers me a little. The Corvair Spyder turbocharged engine is somewhat complex, even for experienced Corvair owners. I would not recommend tackling a restoration project alone if you don't have to. I would hope you would take advantage of the experience and expertise found in the Corvair Forum to assist you along the way as you progress with your Spyder. As questions surface during your project, you may find the Corvair Forum to be a useful assistant. I would suggest that you post pictures and tell us more about yourself and your mechanical background. In that way Corvair Forum enthusiasts can tailor their comments and suggestions to your background and experience level.
I realize that Canada is spread out over a vast amount of terrain. There is a CORSA club chapter that is based in British Columbia that might be helpful to you. They have apparently structured their club to take into account a great deal of physical separation between the members. I would suggest contacting them and possibly joining their club chapter. The combination of websites like the Corvair Forum and the Canadian CORSA club can make the task ahead much more enjoyable as you communicate your questions, problems etc. and look for the best approach towards getting your car on the road.
The CORSA club chapter in British Columbia might have some members with leads on a Corvair support in your part of Canada that would serve you well.
Joining CORSA (Corvair Society of America) is another good way to learn more about Corvairs.

CORSA (Corvair Society of America) Chapter Locator
Locating a local CORSA chapter near you can be very helpful, and attending meetings, parties, Corvair shows, etc. can greatly add to the enjoyment of your Corvair
https://www.corvair.org/index.php?optio ... crmSID=3_u
Here is the Canadian CORSA club contact information...
CORSA Chapter Locator - Western Canada CORSA
Chapter ID: WCC
Organization Name: Western Canada CORSA
Street Address (Primary): 1750 Westminster Ave., Port Coquitlam, BC, Canada
Joel Rushworth - President - Vancouver Island regional director,
info@westerncanadacorsa.com
Shaun McGarvey - Vice President - Lower Mainland regional director,
shaun_mcgarvey@shaw.ca
Dave Beddome - Alberta regional director,
dbeddome@shaw.ca
Les Honke - Manitoba regional director, webmaster,
corvair@mts.net
Merv Krull - BC Interior regional director,
krupross@sunwave.net
Paul McGroarty - Treasurer,
pmcgroarty@shaw.ca
Website:
http://www.westerncanadacorsa.com
Email (Primary):
info@westerncanadacorsa.com
Membership Information - Come Join Our Group

Western Canada Corsa currently boasts a membership or of over 150 members with local representation in 6 different regions of Western Canada and associate members from the US Northwest! This combined with our own local email list server and WCC website gives members access to more information resources for Corvairs in Western Canada then is provided by any other organization. Basic membership is FREE so what are you waiting for?

Based on Vancouver Island, this club services the largest geographic area of any Corvair club ( Corsa itself excluded, of course) From the Pacific, east to Manitoba it covers 2,911,268 sq km (approx. 1,124,047 sq mi)

Membership dues are currently FREE for those living in Western Canada, until the next October after you join (this is our FREE TRIAL period) - then we'll ask for $20 (CDN) annually.
This CORSA club in the Northwest USA may also be useful, if you can't find the support you need in Canada...
CORSA Chapter Locator - Inland Northwest Corvair Club
Chapter ID: 990
Organization Name: Inland Northwest Corvair Club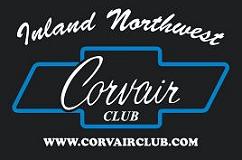 Street Address (Primary): P.O. Box 9689, Spokane, WA 99209-9689
Newsletter Name:
Rear Engine Review
Website:
http://www.corvairclub.com/
Email (Primary):
CorvairClub@comcast.net