Hello everyone,
I posted here back in August when I bought my first car, a 65 'vair 110 convertible.
It was burning LOTS of oil.
Towed it home and was told by my dad "pull the motor, it needs a rebuild."
I almost had a heart attack. I had never worked on cars before and the first thing I had to do was rebuild the motor?
Well a week later I had this sitting in my garage:
I pulled the motor appart and to make a long story short, it needed 1 new piston, new rings, all 6 new jugs, 1 new valve, the heads redone, new pushrod tube seals, gaskets. Plus all the little things like plugs, distributor cap(car was already converted to SS ignition).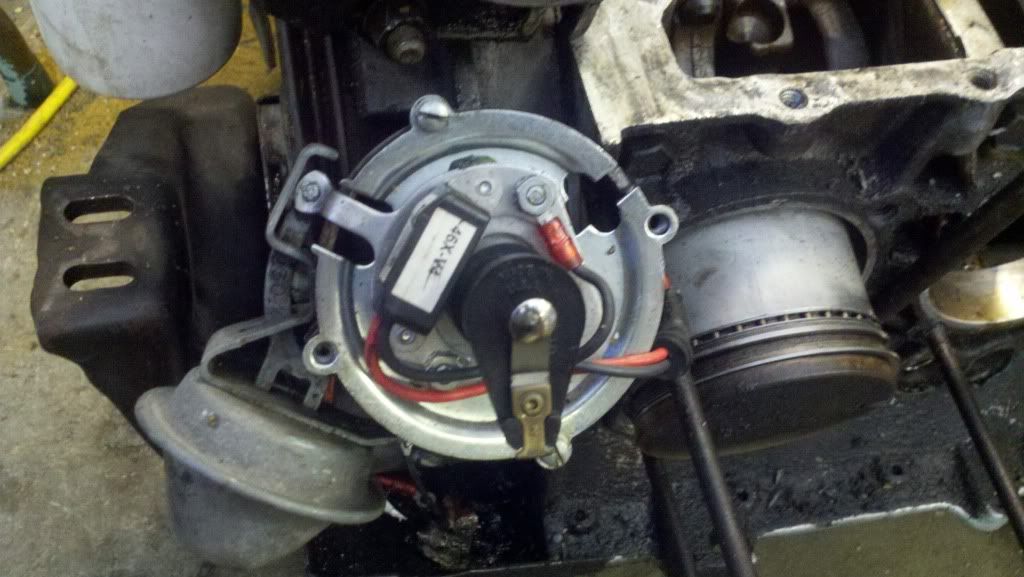 So after a few months after being away at boarding school, over thanksgiving break I put the motor back together.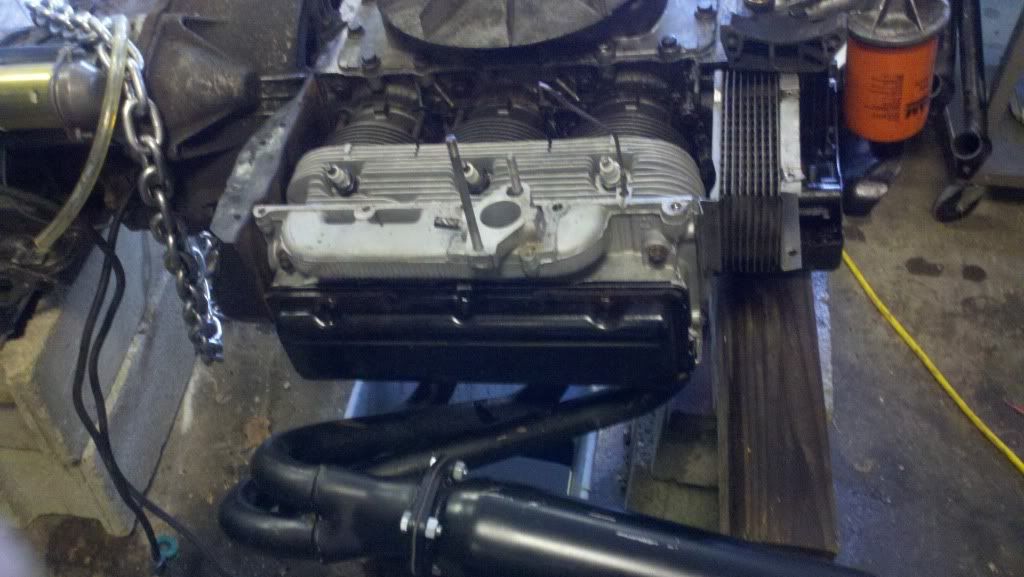 So at the end of the break, I had the motor running!
http://s770.photobucket.com/albums/xx34 ... 13_972.mp4
(still needs to have the rockers adjusted)
I finally come home for Christmas break and run the motor again.
It runs for about an hour and all of a sudden the RPMs drop and it starts missing. A compression check shows Cylinder #5 has absolutely 0 compression. I pull the head off and find this:
It was 9 am on December 23. I took the head to a local shop and had it back 10 am Dec. 24. Had to get a whole new valve seat installed.
The day after christmas I put the motor back together and running the same day. It ran for 2 hours where I proceded to adjust the rockers and tune the carburetors.
December 31 I found myself sitting in the passenger seat, my dad driving ready to pull out onto the road for the first time. I was scared Sh!@-less. A gap on the road opens up and my dad hits the gas. The car slowly picks up to 30 MPH. The ride is increadibly smooth and stable. After we stop for gas my dad says "you drive."
I pull out on to the main road. The car is lacking in acceleration but due to non working accellerator pumps. She picks up to 30-40-50 MPH and cruises smoothly. I take a nice curve and the car pulls through very flat. Now I havent driven many cars in my life but the corvair is so far, the most enjoyable, easy car to drive. You just feel so in tune with whats going on. For as old as the car is, it rides extremely smooth and handles very well.